The Ox
Mine is the stabilizing force
That perpetuates the cycle of life.
I stand immobile against the
Test of adversity,

Resolute and unimpeachable.

I seek to serve integrity,

To bear the burdens of righteousness.

I abide by the laws of nature –

Patiently pushing the wheel of Fate.

Thus, I wheel weave my destiny.

I AM THE OX.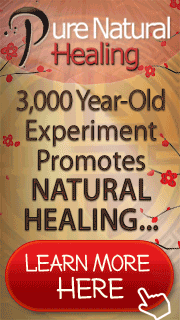 THE OX SIGN
Chinese name for the Ox : NIU
Season and principal month : Winter – January
Corresponds to the Western sign : Capricorn
Hours ruled by the Ox : 1am – 3am
Direction of its sign : North – Northeast
Stem : Negative
Fixed elements : Water

THE LUNAR YEARS OF THE OX IN THE WESTERN CALENDAR
February 19, 1901 – February 7, 1902 ( Metal )
February 6, 1913 – January 25, 1914 ( Water )
January 25, 1925 – February 12, 1926 ( Wood )
February 11, 1937 – February 29, 1938 ( Fire )
January 29, 1949 – February 16, 1950 ( Earth )
February 15, 1961 – February 4, 1962 ( Metal )
February 3, 1973 – February 22, 1974 ( Water )
February 20, 1985 – February 8, 1986 ( Wood )
February 7, 1997 – January 27, 1998 ( Fire )
January 26, 2009 – February 13, 2010 ( Earth )
February 12, 2021 – January 31, 2022 ( Metal )
If you were born on the day before the lunar year of the Ox, for example, February 18, 1901, you belong to the animal sign before the Ox – which is the Rat.
If you were born on the day after the lunar year of the Ox, for example, February 8, 1902, then you belong to the sign following that of the Ox – the Tiger.
THE YEAR OF THE OX
There will be a great burden of responsibility on top of our shoulders this particular year. Home life may show a few cracking points and struggles, they will remind us to get our homes and responsibilities in check.
Any extreme fashion trends or hyped up out-there groups or followings will not excite the cool and composed Ox. It's best to stick to routine and what we already are used to. No time for fun and games this year!
Wealth and abundance will find us this year as long as we remember, 'No pain, no gain!' The attainment of wealth doesn't come knocking at our door! Don't put off for tomorrow what you can do today. At the end of the day, we reap what we sow, there's no point in blaming anyone else if our crops fail.
This year we certainly won't be stuck for jobs to do around the house and garden, in fact, the list will be endless and that's on top of our everyday needs and attention.
When any trouble or strife appears this year, try to be aware that they have only arisen from lack of communication and refusing to give way instead of being stubborn just for the sake of it. Give it time and have patience.
Things will work out, things always pass. Time heals all, when the dust settles, we will reap the rewards without having to cheat or way through with shortcuts. Taking the easy way out of anything always slows us down in the long run.
To any revolutionists, we can agree that you all hold your own ground and keep a level head in times of despair or confrontation. This will be your year!
THE FIVE TYPES OF OXEN
METAL OX – 1901, 1961, 2021
This type of Ox is very headstrong when it comes to their opinions and beliefs. They will be at loggerheads with others who tend not to agree or support their beliefs. These Oxen are very specific and precise in their communication, they are completely clear in what they want. No matter what, they will stick to their principles.
At times when they need to force their concerns, all of their abilities will come together to barge forward. They become almost obsessed in a fight to succeed with their ambitions and purpose. The word 'failure' doesn't exist in any Oxen's mindset as their endurance is remarkable, so is their ego. Pride is too important for them. Working 24/7 won't even be a complaint so they can reach their goals.
By nature, they are not usually warmhearted yet their love of the Classics such as classical art and music somehow gains their devotion. Although they are, however very reliable people, people you could depend on time and time again. On the flip-side, if they don't get their own way, this Ox could turn sour and small-minded.
WATER OX – 1853, 1913, 1973
Easy-going and composed, this type of Ox is highly determined and ambitious, with a sharp mind and a person who possess an excellent set of values. Being much more realistic than idealistic, they have a good system in place where everything is in proper order. Good time-keeping is essential so they can spend their time efficiently and productively.
This particular Ox is more open and receptive to others opinions or suggestions, even if they sometimes prefer to keep things just as they are. Bringing in change makes them feel uneasy and losing some sense of control in their lives. Although they are more open than other Oxen and won't be too concerned if asked to bend their own rules at times. Their min concern is in working on getting higher up in their social status and security in life.
Whilst working well with others, he can tame certain situations to his favour without any fuss as long as he isn't too demanding in his expectations from people. His acute concentration allows them to give their attention to more than one target at a time. Patience and determination helps them to take a step back to allow any competition pass by, giving them a clear way to excel.
WOOD OX – 1865, 1925, 1985
This type of Ox is less harsh when it comes to other people's emotions in comparison to different elements of Oxen. Their reactions are generally quicker than others of their sign and socially, they are definitely more poised in social terms.
Others will admire their honesty and principles that will shine through their fair and balanced outlook of life and how they interact with people. Tending to uphold all law in a structured social system, they will still manage to be the biggest 'show people' than other Oxen.
Unlike other elements of the Ox, they are considerately less stuck in their own ways. When given certain chances, they will tend to go with the crowd and even embrace a different outlook.
Great wealth and abundance is within their reach if they are successful within an entrepreneurial technical business for example. Their ready-made strong will and drive can see them go way beyond their wildest dreams and more.
They tend to understand the value and importance of being within teams that can work easily together for the benefit of each individual. This is crucial when it comes to their success in life.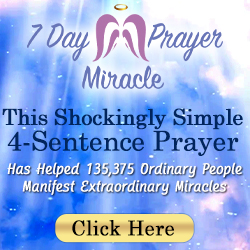 FIRE OX – 1877, 1937, 1997
This Ox is a fiery and energetic entertainer. Importance and power is what they are usually drawn to and this backs up their controlling habits. Although they are also known for their fierce tempers. Therefore, they are more proud and driven than the other Oxen, apart from the calm Metal Ox.
Material objects and possessions are very important to them. As a result, they may consider themselves to be of a higher standard than others. He won't think twice about getting rid of anyone or anything that is deemed useless in their lives. Independent and outspoken, they can react in a nasty manner to anyone who has the nerve to disagree with them.
Having fire as an element would have this hard-working Ox would be suited in a military job where he would go full force against the enemy. They can over value their own strengths and doesn't have time or the emotional capability to care for others feelings.
On the other hand, they are generally honest and balanced people who won't take from someone less fortunate than themselves. Family is very important to the fire Ox and they are protective over them. The fruits of their labour will go towards his family so they are well cared for.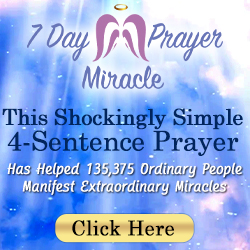 EARTH OX – 1889, 1949, 2009
These particular Ox is a more patient type who will always be guaranteed to fulfill his responsibilities. Although they are extremely quick and young when they see what their limits and imperfections.
They will succeed in any career they choose due to their sensibility and diligence. Although they are willing to do what it takes to be successful in life. He gives his fair share and prefers efficient and virtuous activities. They strive for dependability and secureness in all areas of their existence.
By nature, they are not usually thoughtful or sensitive towards others needs or emotions but one thing you can rely on is their long-lasting sincerity with their family and loved-ones. Although they are incredibly loyal and affectionate to all they care for, especially their beliefs.
If any challenges or hurdles arise, they will only increase this certain Oxen's determination to excel. Committed and enthusiastic, they are sure to achieve great success. Not known to give up without giving their all, no matter how long it takes, they always reach their goals.

: